Featured Concord Furnaces
When the weather is in its hottest, Concord® air conditioners and heat pumps are ready to provide economical cooling relief. To find the best choice for your metal building, compare systems by efficiency rating and by the number of cooling stages.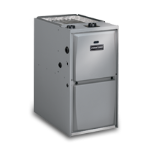 ---
96G2V Gas Furnace:
Variable speed technology keeps your heat steady and warm, while helping to keep energy costs low.
ENERGY STAR® certification
AFUE Efficiency of up to 96.0%
10-year limited warranty on parts and a limited lifetime warranty on the heat exchanger (with registration) offer added peace of mind*
Two-stage operation adjusts heat output based on indoor and outdoor temperatures to optimize comfort and energy usage
Integrated self-diagnostic control module
Learn More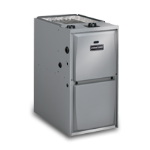 ---
95G1E Gas Furnace
Even in the coldest weather, constant toque technology helps keep energy costs in check.
95% AFUE efficiency rating
ENERGY STAR® Certified
The constant-torque blower motor produces even temperatures throughout your home, using up to a third less energy than a conventional blower and greatly reducing your energy bills
10-year limited warranty on the compressor and parts means lasting peace of mind**
Learn More
Featured Armstrong Furnaces
From high-efficiency gas valves and two-stage heating to our patented EHX™ Technology, Armstrong Air gas furnaces use advanced designs to bring more to every home.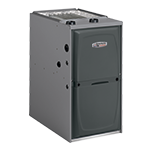 ---
A97USMV Modulating Gas Furnace:
The most advanced, most efficient furnace we offer.
AFUE Efficiency of up to 97.0%
ENERGY STAR® 2021 Most Efficient gas furnace.
Modulating heat output provides superior comfort over traditional single stage or two-stage products, further reducing temperature swings in your home.
Variable-speed ECM fan motor provides quiet, efficient circulation
Consumers Energy rebate: $400**
Learn More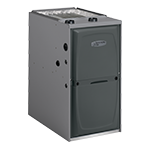 ---
A962E Gas Furnace
Two-Stage, Constant Torque Furnace
96% AFUE Efficiency Rating
ENERGY STAR® Certified
Standard, high-efficiency constant torque fan motor ensures dependable air distribution
Two-Stage Heating
Learn More